Cruise Ship Band
Are you an entertainments professional looking for a cruise band to cover for a fortnight to a month or so? Look no further! As a four or five piece Cruise Band, no one offers more in the way of variety, entertainment and musicianship! Check out our Cruise Ship Band promo above:
---
Cruise Ship Band Testimonial
Minerva Ship Cruise Director: Jeff's cruise band, with a line-up of drums, keyboards, saxophone and trombone, have had the passengers up and dancing pretty much throughout the cruise. The Orpheus Lounge has been busier in the evenings and on our two deck dances, the passengers were throwing themselves around the deck in a frenzy! It was great to see. The final night's Jam Session was a great success with the musicians contributing to what was a very jolly evening. At sea at Massawa, The Jeff Williams Band played out on deck. This was a super evening and many passengers came out on deck and contributed to an extremely good 'deck dance'. This band is seriously good!
A further testimonial
I hired the Mississippi Swamp Dogs to perform at the Belgravia Classic Car Show. It was the first time we'd run the event, so I wanted a band who understood the brief. Not only did they understand the brief, but they exceeded everybody's expectations. They performed all over the gardens, and also did a set in the marquee. With an event like this, flexibility is key, and nothing was too much trouble. I would have no hesitation in recommending them, and look forward to welcoming them back next year.
Mark Fellowes, Fellowes Productions, June 2017. More information here
---
Cruise Ship Band
This is what we can offer:
Full Deck Dance Party  
New Orleans Night Cabaret  
Late Night Dinner Jazz
Rat Pack/Vegas Cabaret
Strict Tempo Dancing  
Dixieland Jazz Cabaret (It's Trad Dad!) 
100's of songs from the Great American Songbook 
Latin Lounge Nights.
---
Cruise Ship Band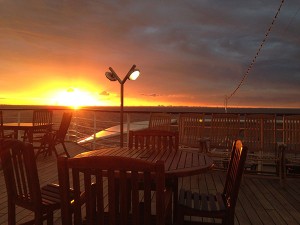 Cruise Ship Band, "The Mississippi Swamp Dogs" are a great party band. This New Orleans Jazz Band have been fortunate enough to have worked on a number of occasions on cruise ships. As a cruise band they are second to none. The reason being? The band's flexibility, range and size of repertoire. See the band playing here. Coupled with that is the innate social abilities of each member of the band have with the passengers.
The Swamp Dogs have been asked to perform  the following types of music during various cruises: Deck Dances, Crew Shows, Backing Band for on board entertainers, act as a background cocktail jazz band, arranging a jam night with all entertainers on board, putting on speciality nights such as a Vegas tribute, A Night in New Orleans and an evening of Dixieland Jazz. Nothing throws the band, such is their professionalism and experience. Want to discuss what we can do for you? contact us on 07747 801471 or 020 8761 8932. Jeff Williams will be delighted to hear from you. We have F.A.Q's. here.
---
Cruise Ship Band
In 2014 we were employed to provide the music for a cruise running from Argentina, up to Rio and Salvador, coinciding with Carnival season, then into the Amazon, finally emerging into the Caribbean finishing in Barbados. During the cruise, to reflect the various cultural variations of the countries visited, the cruise ship band played Tango (Argentina) Samba and Bossa Nova (Brazil) and Calypso (The Caribbean) this is as well as their usual mix of Jazz, Blues, Soul, Rhumba, Gospel, Rat Pack, Cajun and Swing.
---
Cruise Ship Band
Seeing Carnival in Brazil is a privilege, no doubt about it. The cruise ship bands job is to continue the experience for the passengers back on board. This is where the Swamp Dogs ability to entertain comes into play. Imagine, the passengers have seen wonderful spectacle with all the joie de vivre you would imagine, then have two or three days of sea travel.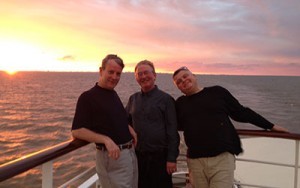 This is when the energy and skill of an experienced band come into play. Some passengers relish the peace and quiet of sea days, others get restless and crave entertainment and diversion. If it is music the passengers want, The Swamp Dogs will deliver! Call 020 8761 8932 or 07747 801471 to discuss what we can do for you.
---
Cruise Ship Band
There are not many bands that can put on a full New Orleans show in the concert room, play a gala night of full on dancing, put on a marathon deck dance, then play quiet background cocktail jazz for the Captains cocktail party, play a Dixieland themed night, put on a concert tribute to the great swing singers, a concert tribute to the Vegas Lounge Singers….the list goes on, in fact on one cruise the band was asked to provide Great Gatsby Jazz Band Hire for two weeks.
---
Cruise Ship Band
Hear and see the rich variation of what the Swamp Dogs can do here on our video promo page or our other musical services page. If you want to see the band play live then check out our public performance dates page and come along and meet us. If you want to discuss the possibility of the Swamp Dogs Band adding that something extra to your cruise entertainment then contact us or use the phone numbers on our jazz band hire page. We have an info and gallery page too. Because of musical commitments ashore (Weddings, Parties, Corporate Events,  Burlesque band. Jazz Club gigs such as Ronnie Scott's) the band tend not to take on cruise engagements for more than six weeks. A great Jazz Band perfect for a cruise.
Our Cruise Ship Band can appear as a four, five or six piece group depending on you budget and size restraints. Within the band are at least two vocalist/musicians. Past clients of the group are the QE2, The Thomson Destiny and the Swan Hellenic ship, the Minerva.
The musicians themselves are well rounded people, not fresh out of music college but individuals willing and able to interact with your passengers, adding to the quality and worth of your cruise brand. Here are the Swamp Dogs from a few years ago on the Thomson Destiny dressed ready to perform for a Masked Ball. Getting into the spirit of the evening I think!
---