New Orleans Jazz Band
New Orleans Jazz Band for hire, London Jazz outfit, the Mississippi Swamp Dogs, is well established as one of the finest all round New Orleans Jazz Bands in London today. Playing a range of New Orleans music ranging from Louis Armstrong and Sidney Bechet through to Doctor John and The Neville Brothers. Below are the bands performance videos and a picture of the band performing one of their many gigs at Ronnie Scott's famous Soho, London Jazz Club.
---
New Orleans Jazz Band
Experience the band for yourself in our promo videos and enjoy the high quality high energy performances from the guys!
---
The ultimate review! Does it get better than this?!! Louisiana Govenor Jay Dardenne gives his comments on the Mississippi Swamp Dogs performance at Boisdales, Canary Wharf! And guess what? He loved the band!
---
New Orleans Jazz Band Hire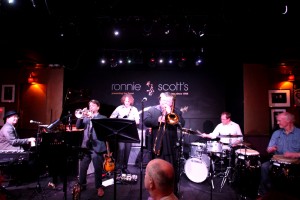 New Orleans Jazz Band for hire  "The Mississippi Swamp Dogs" play for Jazz clubs and Jazz bars, a variety of theatres and music bars, Weddings, Corporate Entertainments, Burlesque Shows, Cruises, a Great Gatsby themed night… anywhere, in fact, where people with taste want great music played by great entertainers.
Our London New Orleans Jazz Bands list of tunes would be just too long and varied to print. Take it from us, we have the widest range of stunning music on offer! From Cajun to Dixieland, From Soul to Funk, From Gospel to out and out jazz. From Blues to New Orleans Rumba. No one has more varied songs and repertoire. We pride ourselves on our range and versatility. We literally offer "something for everyone!
---
New Orleans Jazz Band
New Orleans, the birthplace of not just jazz band music, but the melting pot for so much modern music. A New Orleans Jazz Band means so many things to different people. To some it is Dr John, with his rough gravelly voice and rolling piano style. To others it is the sound of Louis Armstrong's astonishing trumpet, wailing over a band.
New Orleans Jazz Band
Then it could be Fats Domino performing with his band. One of his many hits such as "I'm Walkin" and "Blueberry Hill". To others it's the vision of a group of mourners walking behind a coffin, during a jazz funeral, with a slow deferential hymn being played by a New Orleans Funeral Jazz Band. Then, what about the funky sounds of the Neville Brothers? The Swamp Dogs New Orleans Jazz Band try to cover as many aspects of the music as is possible. Here they are below in an acoustic, unplugged guise playing vintage jazz. A great jazz band for a wedding. See New Orleans Street Band and New Orleans Brass Band.
---
New Orleans Jazz Band
---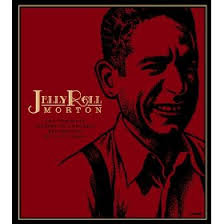 New Orleans Jazz Band
One thing for sure, there is an astonishing amount of variety of music over a great number of years, going back to the time of Buddy Bolden and Jelly Roll Morton. The combination of cultural influences from the many peoples who ended up in New Orleans including Spanish, African, French and Scottish helped create the music we know today as jazz. From there the music developed a number of tendrils that marched out from home to over the U.S.A. over the next 50 or 60 years: Rock and Roll, Rhythm and Blues, Boogie, Soul, Funk, Cajun. Audiences love the exotic nature of the music. With that in mind visit our other musical services page.
---
New Orleans Jazz Band London
With a sense of the sultry, the Latin tinge, the semi tropical nature of the area, no wonder Burlesque audiences adore the Swamp Dogs playing as their Burlesque Band! Not to mention the happy infectious music that pervades the Henley Regatta (see our jazz band Henley page, perfect for a corporate event and corporate entertainment) and of course, jazz band wedding hire! This is available in London and all over the South East. We also have clients using our services country wide.
---
Miles Davis, himself an innovative trumpet player and composer, once said "There's nothing that anyone plays today that Louis Armstrong hasn't already played long before" Louis Armstrong was something of a genius. He almost invented a musical genre, single handed, from the musical influences he absorbed as a youngster in New Orleans.
New Orleans Jazz Band
Born at the turn of the century to a prostitute, with a grandmother who had been a slave, Louis Armstrong rose above his early setbacks to become one of the most respected, creative and influential musicians of the twentieth century. He continues to influence musicians. Certainly there is not a member of the Mississippi Swamp Dogs who has not benefitted from listening to Pop's music.
---
New Orleans Jazz Band UK
Today in New Orleans there are an amazing mixture of bands playing jazz and jazz related music. And so every year it's like 12 month long festival. Amongst the young there is a great tradition for Marching Jazz Bands and Marching Funeral bands. Just look how many kids there are in this band video!! And what a happy, infectious sound they make. Want to know more? Becasue you can contact us here, check our F.A.Q's. here, watch some videos of the band here. Want to come and see the band play and see if we are right for your event? Check out our public performance dates here. Our phone number is on our jazz band hire page. We play all over the UK and are based in London.
If you require more information on musical services click on jazz band hire. For jazz band hire Oxford here. There is information on Jazz Band hire Brighton here. Jazz band hire in Kent here.  And information on 1920's Jazz Band Hire London here. Great Gatsby Jazz Band hire here. Funeral Band information here.
---
New Orleans Jazz Band available in the following areas:
London
Brighton
Reading
Manchester
Cambridge
Oxford
Cambridgeshire
Oxfordshire
The Cotswolds
Suffolk
Sussex
East Sussex
Essex
Hampshire
Hants
Herts
Hertfordshire


---

You can access our Google Business page from this link!